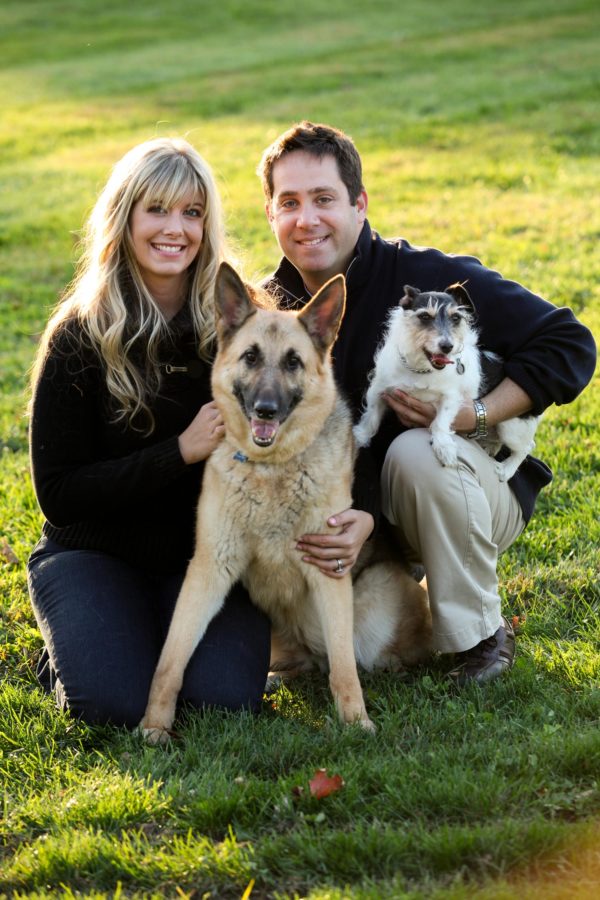 jean & brian
Jean is a lifelong animal lover and pet owner. She has owned and cared for dogs, cats, horses, birds, reptiles, rabbits and various other "furry babies"! Because her love of animals went beyond domestic pets, she also completed an internship volunteering for The Aark, a wildlife rehabilitation facility located in Bucks County, PA. At The Aark, Jean took care of and released opossums, squirrels, owls, and many other injured wildlife.
Jean is also a professional horse trainer who has been riding and training horses for over 25 years. She has competed in many horse shows on the east coast, including The Devon Horse Show, Lake Placid and The Winter Equestrian Festival in West Palm Beach, Florida. She continues to teach hunter seat equitation to riders of all levels and is a United States Equestrian Federation Licensed 'r' Judge.
Jean completed her B.S. in Communications from Ithaca College, but was drawn back to her love of pets after college, when she started her first pet business venture, Hugs and Biscuits, a doggy biscuit bakery and cafe that was located in New Hope, PA. In addition to her passion for pets, Jean also has a passion for teaching. She completed her Master's in Education (M.Ed.) from Temple University and went on to teach various grades at various schools, including special education students, in the Philadelphia School District and at a cyber charter school. Jean has also taught as an adjunct professor in the equine studies department at Delaware Valley University and was the Assistant Coach of their Intercollegiate Hunt Seat Riding Team.
Currently, Jean is the proud pet-parent of Dorothy, a 1 year-old rescue Mutt, Blanche, a 1 year-old rescue Cavalier and Bernie, an 8 year-old Miniature Poodle. Jean feels that owning Angel Pet Sitting is truly her "dream job"! Owning such an amazing pet sitting company gives her the opportunity to be involved with people and their pets on a day-to day basis. She understands how important pets are to their owners, and is dedicated to ensuring that Angel Pet Sitting continues to provide the highest level of pet care services.
Brian, Jean's husband and co-owner of Angel Pet Sitting, grew up in Bryn Mawr, PA and received his Bachelor's and Master's Degrees from Penn State University, Brian works on the "behind the scenes" parts of the company, such as marketing, IT and accounting. Otherwise, Brian enjoys playing hockey, tennis and long walks with Bernie, Blanche & Dorothy. He is committed, with Jean, to making sure that Angel Pet Sitting always offers the best pet care services available in our area!